September 28th, 2011
Hollywood Drum Show At Thirteen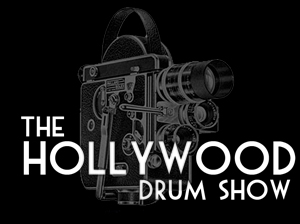 From Press Release:
The 13th Hollywood Drum Show will be held for two days, October 1 and 2, at Solar Studios in Glendale. The show will feature a showroom with exhibitors ranging from equipment dealers to music instructors, beautiful vintage and custom drums as well as clinics and live performances.
The Hollywood Drum Show is the only event of its kind on the west coast. It's the one place, in one weekend, to find rare drums, vintage kits, accessories and hardware, hard-to-find parts and memorabilia from manufacturers, dealers and private collectors from across the country. Additionally, some of the finest craftsmen in the industry present the best examples of unique custom drums. There is also a consignment area.
The Hollywood Drum Show is known also for its yearly giveaways of thousands of dollars worth of drums and equipment. This year, top-of-the-line snare drums and gear from George Way Drums, Vaughncraft, Tempus, Ludwig, Drum Workshop, Johnny Craviotto, Mayer Bros., Pro Drum Shop, Symphonic Percussion, JCTPO, REMO, San Francisco Drum Company and Dunnett Classic will be raffled throughout the weekend. Vintage snares, cymbals from Sabian, Zildjian, Paiste and Bosphorus, and Pro Mark sticks will also be given away.
The clinician schedule (subject to change) is:
SATURDAY
Noon: Jason Sutter
2pm: Dave Elitch
4pm: Thomas Lang
SUNDAY
1pm: Frank Capp Trio
4pm: Stanton Moore
Other recording artists, celebrities and other special guests are set to appear as well.
The Hollywood Drum Show was founded in 1997 by Hollywood-based drummer and avid vintage drum collector, Kerry Crutchfield.
For tickets and additional information, please visit here.
Revisit our coverage of the 12th Hollywood Drum Show, and our Q&A with Kerry Crutchfield.