February 20th, 2010
Jake Hanna 1931-2010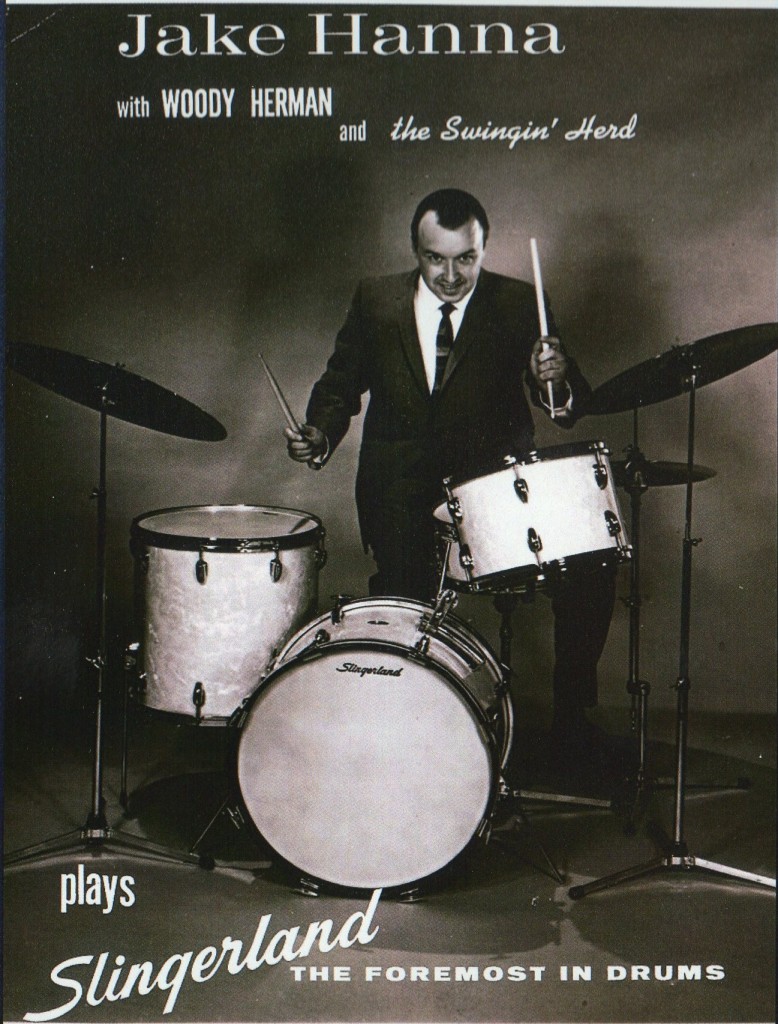 Jake Hanna died February 12, 2010. In tribute to the accomplished drummer, we turn to Stan Keyawa of the Professional Drum Shop for some words about his old friend:
Jake Hanna remembered by Stan Keyawa…
As a young man working at Pro Drum in the early 70's, I remember asking Jake before our Les De Merle drum clinic, "Hey Jake, are you going to check out our clinic today?" Jake replied, "No Stanley, I feel fine!" I walked away and didn't get it till 10 minutes later when he turned to Bob Yeager and said, "The Les De Merle the better." All in fun. Yeager and Jake cracked up (Les—you know how Jake was).
That was Jake's style; Jake was something else. He may not have been a household name, but among the players and jazz enthusiasts alike he was a giant in the industry. No one had better time and musical feel than Jake. Swinging the Woody Herman big band, Tony Bennett, and Bing Crosby to the small trios, Jake's soft touch and tasteful style stood out. Whenever Jake was picking out a set of brushes on the counter, everybody stopped, looked, and listened—a brush master he was.
It was a very sad day to hear the news on February 12th. Jake was a close friend of Yeager, president of Pro Drum, since the late 50's; and really became a close family friend when he moved out to Los Angeles from New York in 1970 with the Merv Griffin Show. I remember our mom, Dolores Yeager, cooking many dinner parties at home involving Jake.
Our hearts go out to his wife Denisa Hanna and everyone that Jake touched throughout his life.
Oh…and if Jake put you down or made a joke about you, you probably deserved it. Be honored. He was a great one.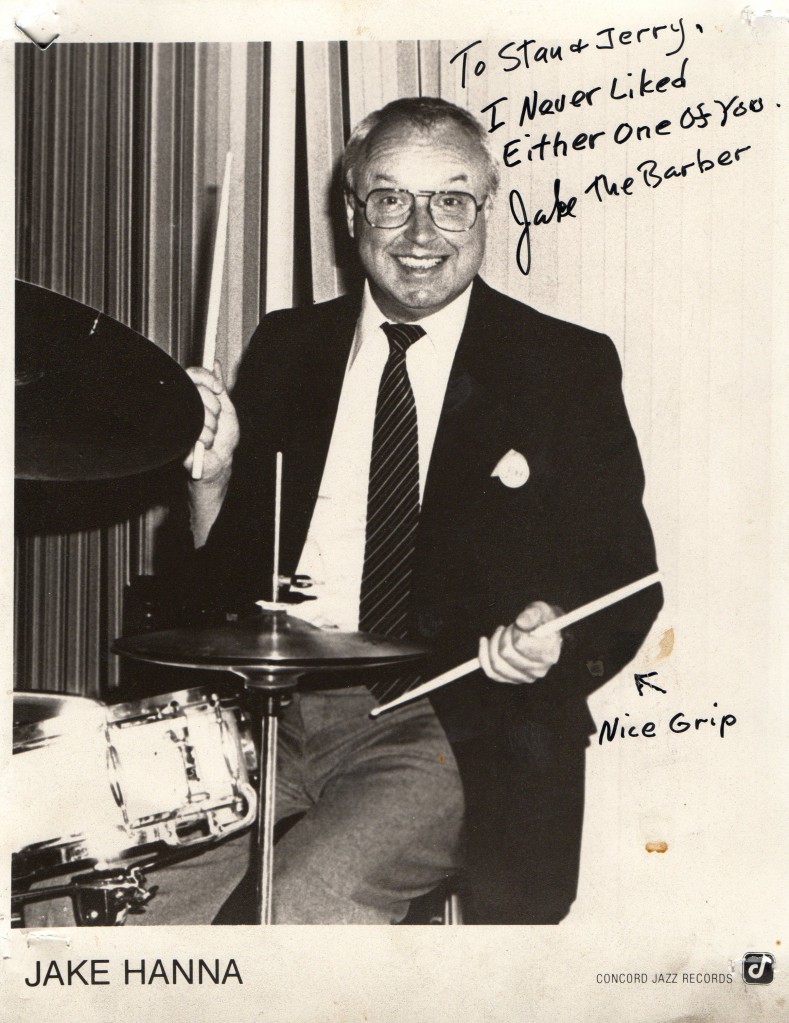 More about Jake.
Post your own remembrances or comments.