September 28th, 2010
Whole Lotta Love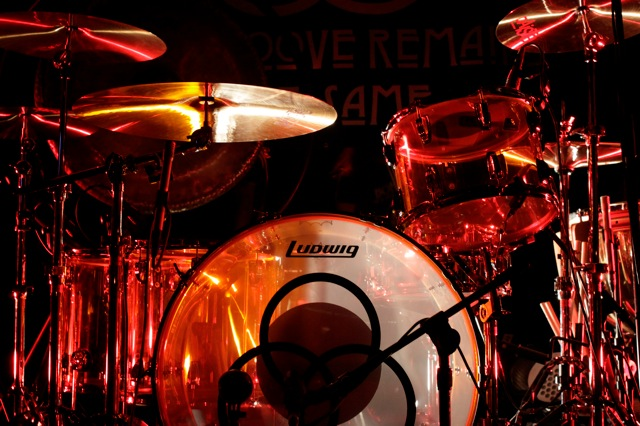 Rock…
R.I.P. John Bonham. It's safe enough to say that all who attended the 6-hour long tribute to the man last Saturday night commemorating the 30th anniversary of his death, rested peacefully late into Sunday morning. Yes, it was long, and most seemed to stick around until the confetti-spurting climax. This was no wham-bam-thank-you-Bonham. It was a meaningful communion and cuddle-fest among L.A. drummers with the kind of respect that endures the light of day. In fact, it'd be nice to do it again sometime.
…And Tell
The Groove Remains The Same was held at Key Club in Hollywood on September 25th. It proved to be a impassioned celebration and inspired homage to one of rock drumming's giants. Eighteen L.A. profile drummers swapped turns behind the amber Vistalites to honor Bonzo along with the heavyweight band assembled specially for the night. Hollywood Drum is a happy to bring you the juicy details.
We've complimented our review of the show with an exclusive pictorial chronology.
Contact us.