January 2nd, 2012
Grand Finals Countdown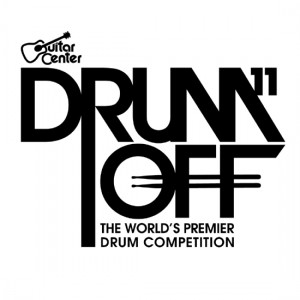 From Press Release:
You are invited to the 23rd annual Guitar Center Drum Off Grand Finals on Saturday, January 14th, 6:30pm at Club Nokia in Downtown LA. An evening packed with performances by the drumming elite, the show will feature the top five undiscovered drummers in the country + exclusive projects from world-class drummers including Terry Bozzio (Frank Zappa, Missing Persons), Dennis Chambers (Santana, Parliament/Funkadelic), Aaron Spears (Alicia Keys, Usher) featuring Jabo Starks (James Brown), Mike Portnoy (Dream Theater, Avenged Sevenfold), Brooks Wackerman (Bad Religion/Tenacious D) and Ilan Rubin (Angels & Airwaves, Nine Inch Nails).
Hosted by Stephen Perkins (Jane's Addiction), the evening will also include a special Guitar Center Drum Legend award induction featuring Peter Criss (Kiss) and Terry Bozzio.
We're very excited about the show and hope you all can make it! For tickets and further info, go here.
This will be the biggest drum event of 2012, don't miss it!
Revisit our pictorial coverage of last year's Drum Off Grand Finals.