Bonzo Tribute: The Groove Remains The Same
Key Club, September 25, 2010
Photos by Alex Kluft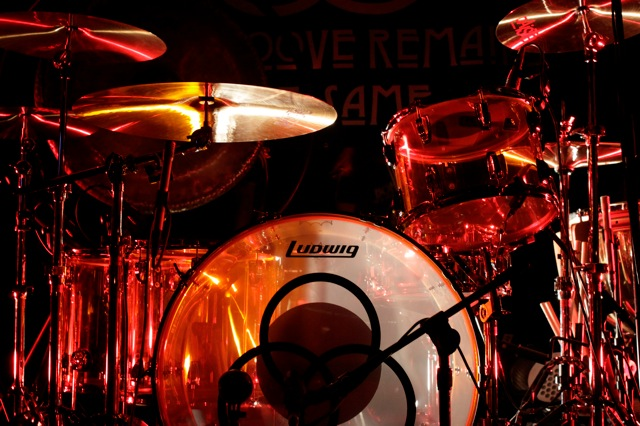 The Kit.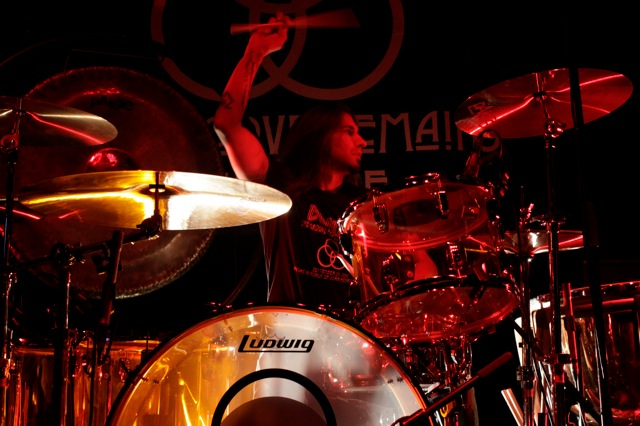 Brian Tichy: "Immigrant Song"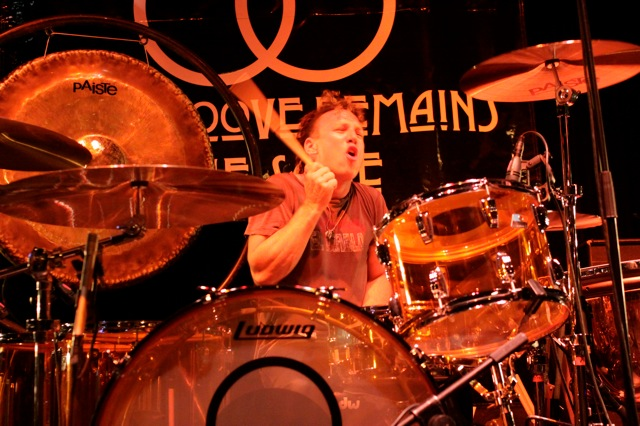 Stephen Perkins: "The Rover"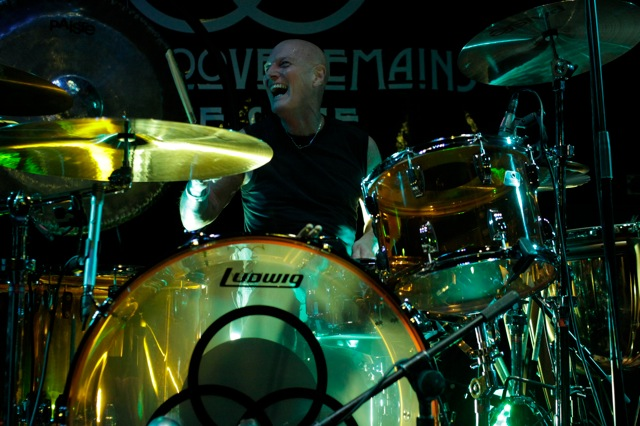 Chris Slade: "The Ocean"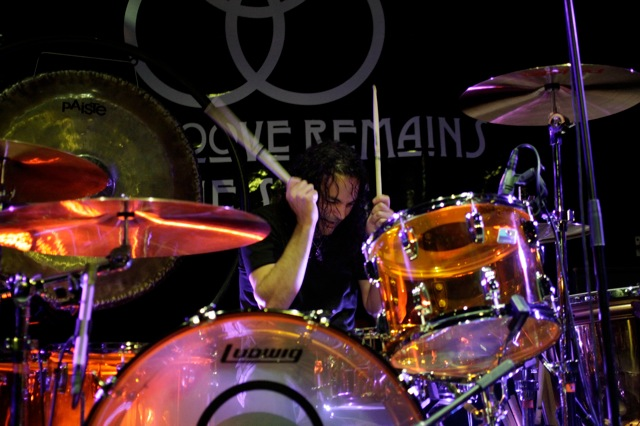 Fred Coury: "The Wanton Song"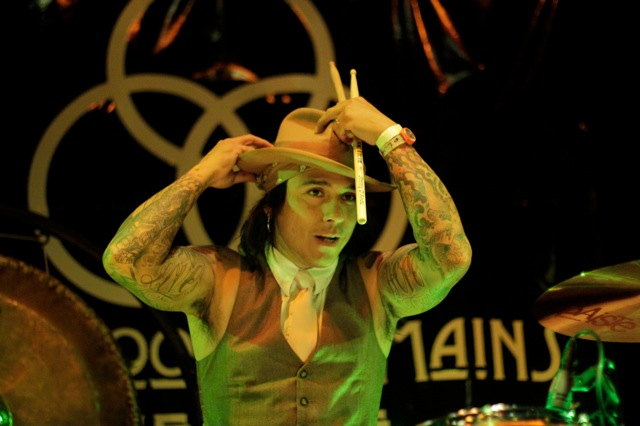 Jimmy D'Anda: "The Crunge"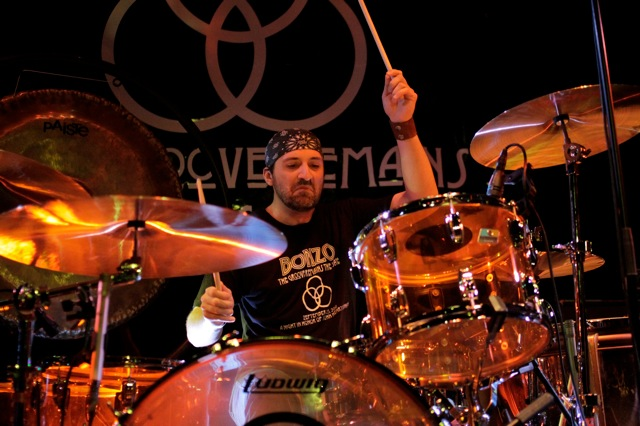 Joe Travers: "The Song Remains The Same"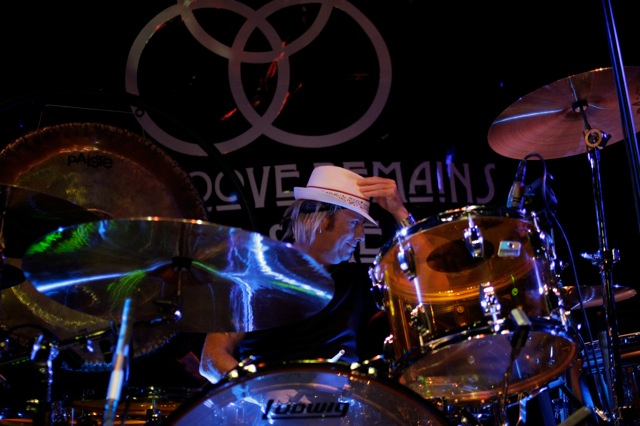 Bobby Blotzer: "Trampled Under Foot"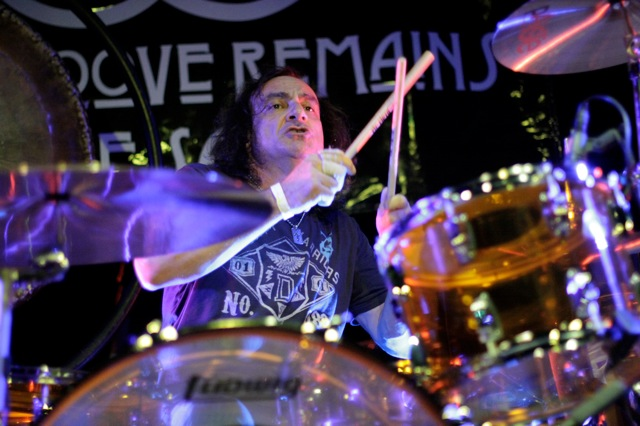 Vinny Appice: "Dazed And Confused"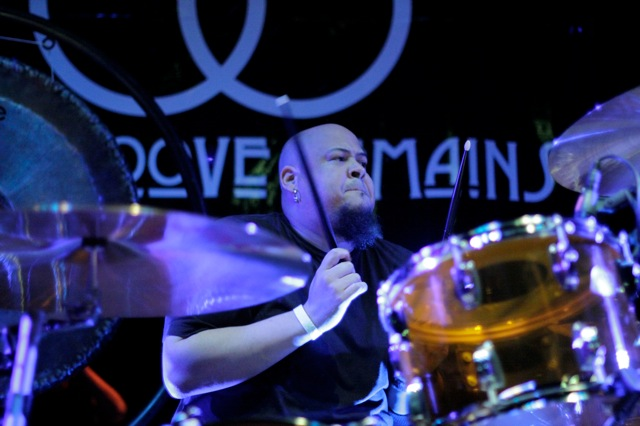 Abe Laboriel: "Heartbreaker"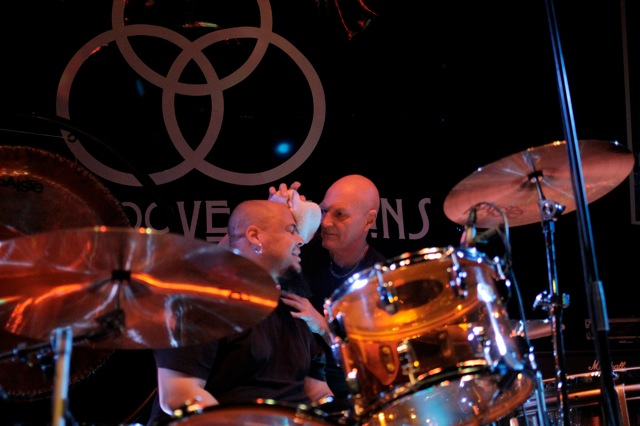 Slade attending Laboriel.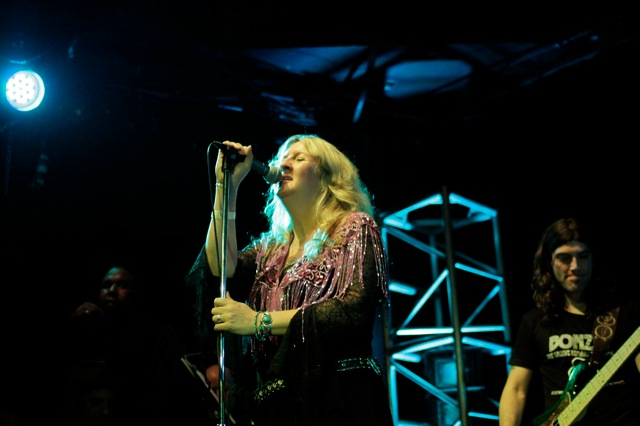 Deborah Bonham: "Since I've Been Loving You"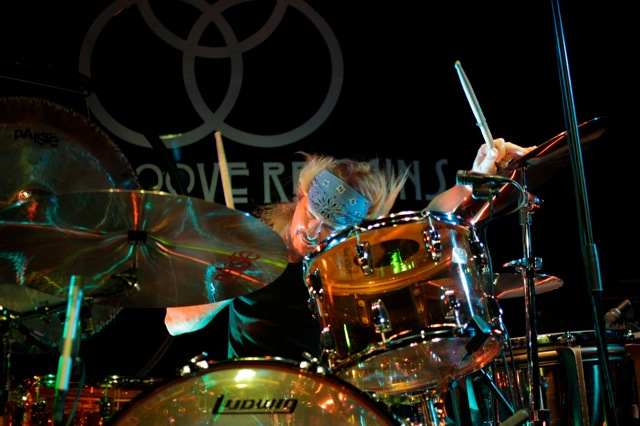 Khurt Maier w/ Deborah Bonham: "Since I've Been Loving You"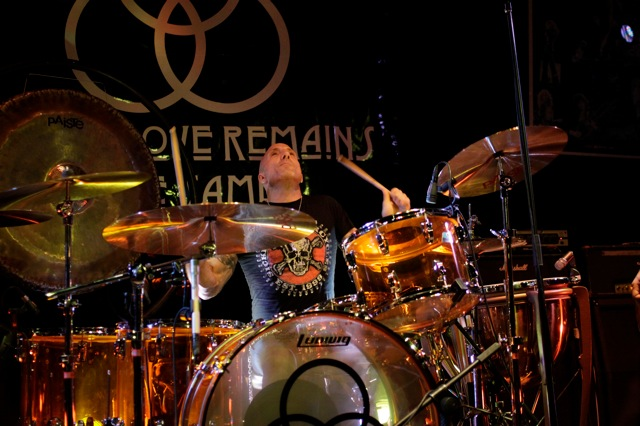 Kenny Aronoff: "Rock And Roll" & "Black Dog"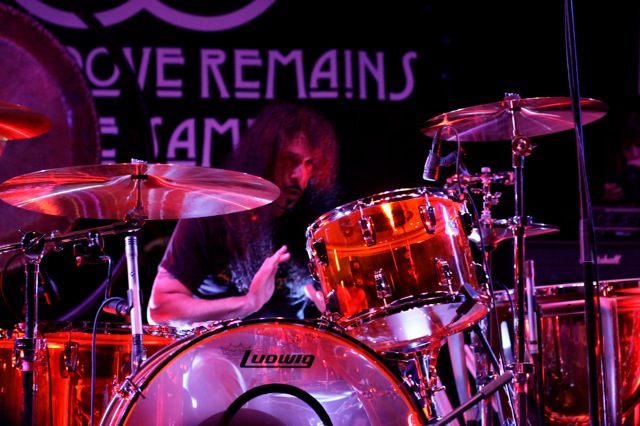 Frankie Banali: "Whole Lotta Love"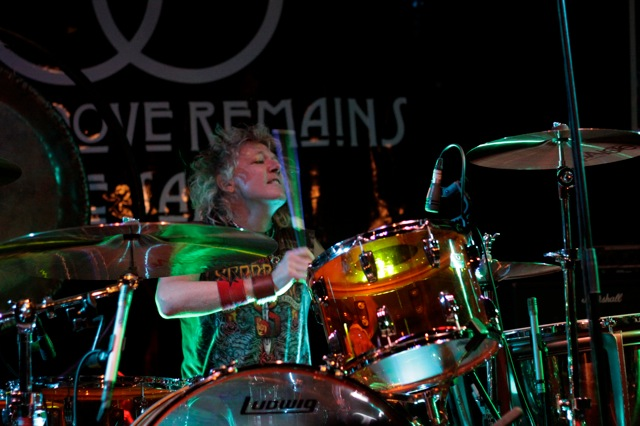 James Kottak: "Nobody's Fault But Mine"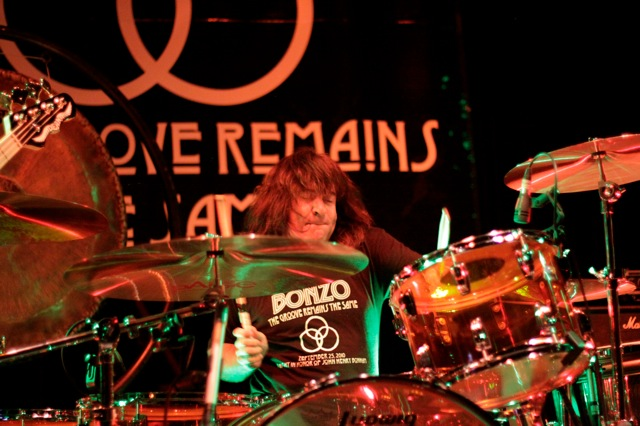 Simon Wright: "Custard Pie"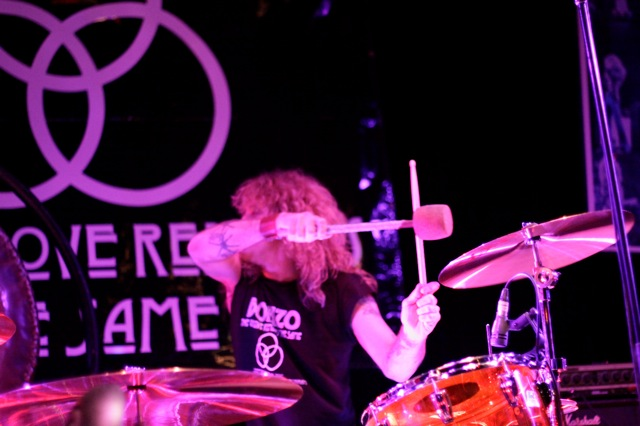 Steven Adler: "All Of My Love"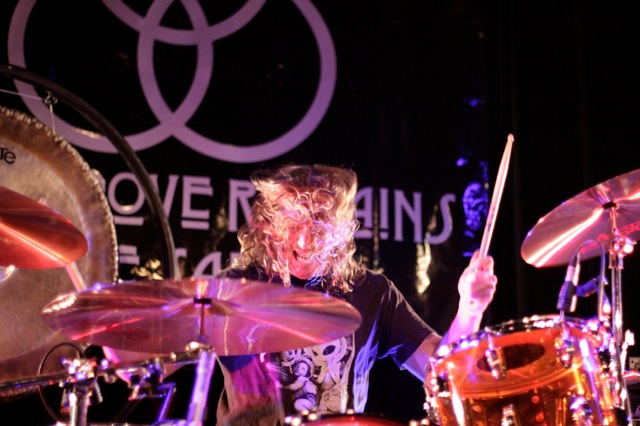 Danny Carey: "No Quarter"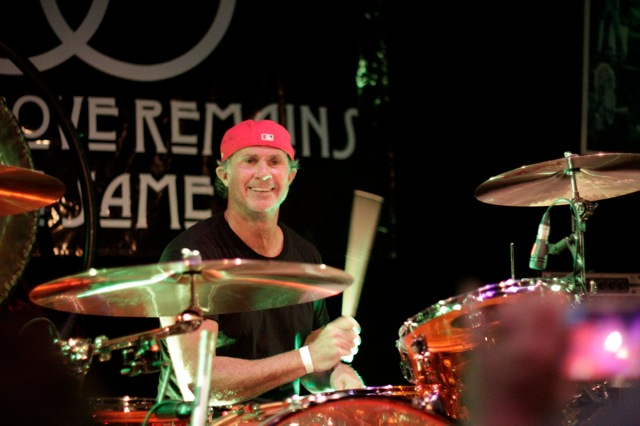 Chad Smith: "Achilles Last Stand"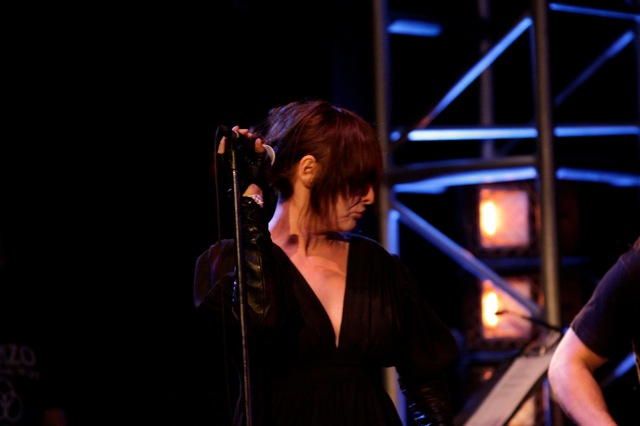 Zoe Bonham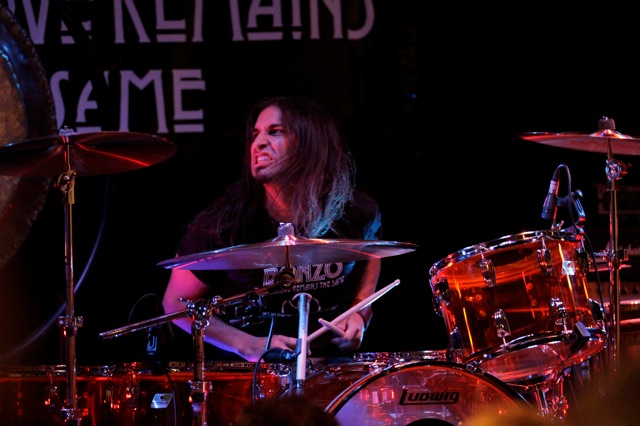 Grrr. Tichy w/ Zoe Bonham: "When The Levee Breaks"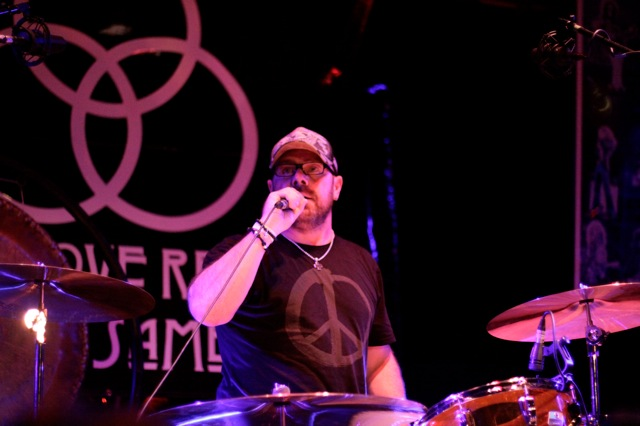 Jason Bonham on dad.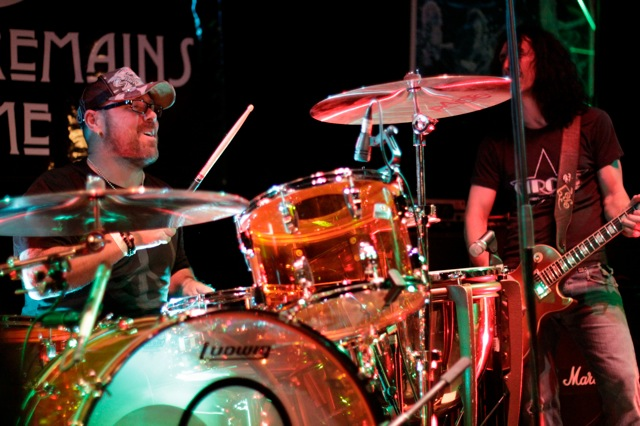 Jason Bonham: "Kashmir" & "Moby Dick"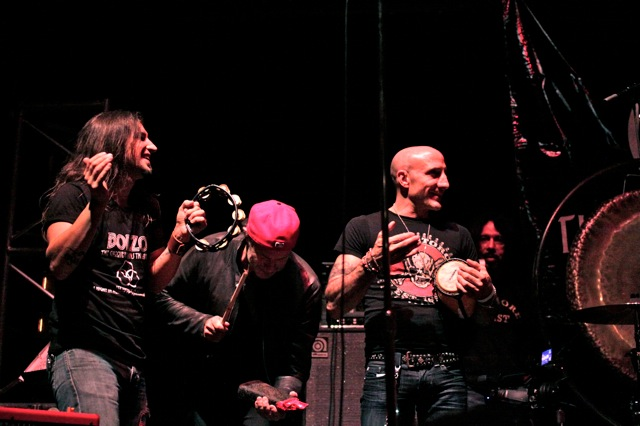 Tichy, Smith, and Aronoff accompany the finale.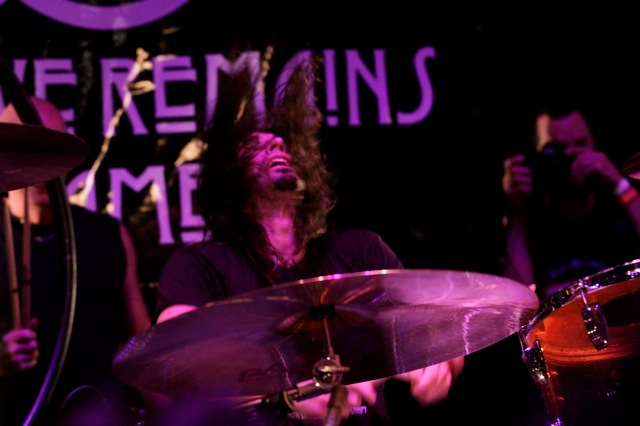 Yes, Brian…it's all over.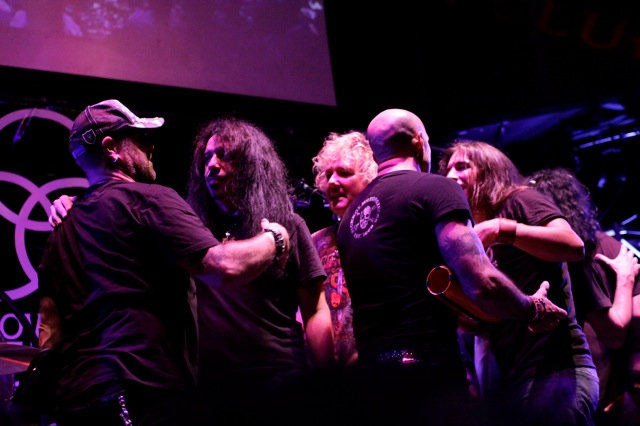 Hugs.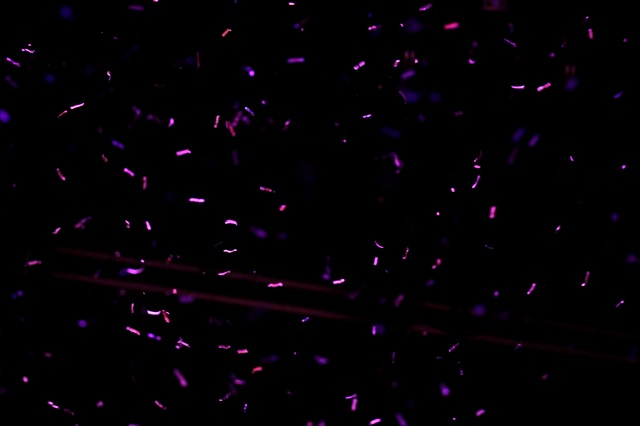 Confetti. Good night. Indeed.
Return to review.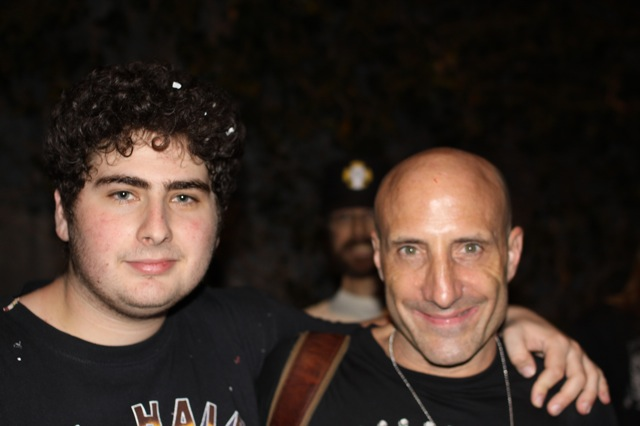 Alex Kluft (pictured at left with Kenny Aronoff) is a music lover, drum fanatic, and concert photographer based in Los Angeles. You may find more of Alex's photos of this event here.


All photos © 2010 Alex Kluft Photography