Guitar Center Drum Off Grand Finals
The Music Box, January 8, 2011
Guitar Center Drums threw yet another outsize and first-rate party to culminate the 2010 "World's Largest Drum Competition." From the cleverly-themed old-timey carnival video presentations opening the evening; to the world-class artist performances; to the contest itself; to the storied VIP after-party, the Grand Finals delivered on both its hype and its status as anticipated annual mainstay among L.A. drummers. Congratulations to organizer Maria Brown, Glenn Noyes and the GC Drum team, and especially to each of the five contestants—it was about them after all.
Photos by Alex Kluft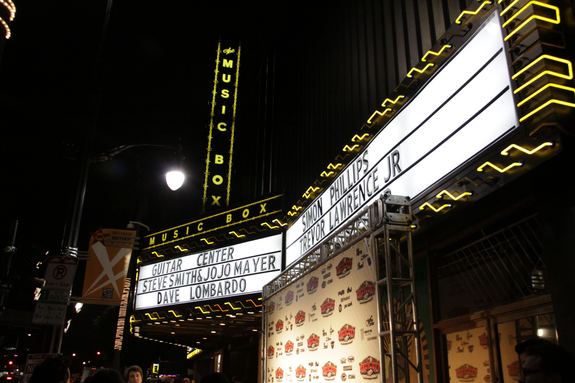 The Music Box at Henry Ford Theatre, Hollywood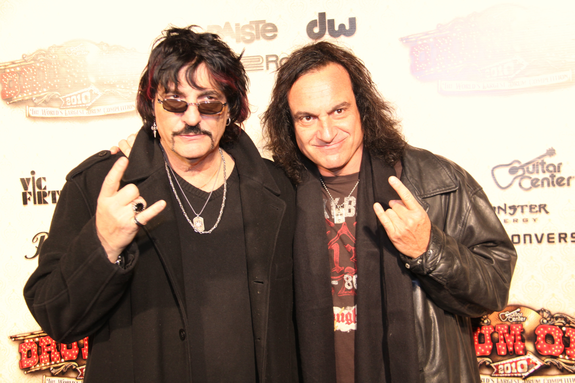 The Brothers Appice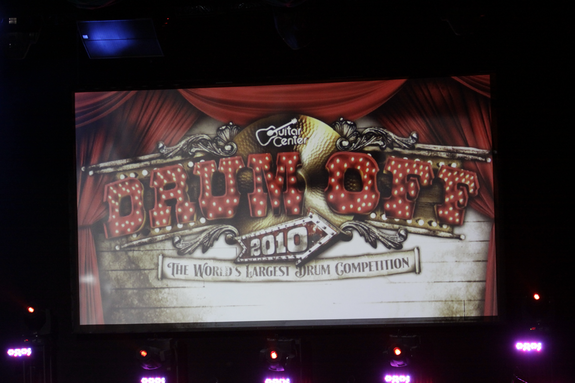 And it begins…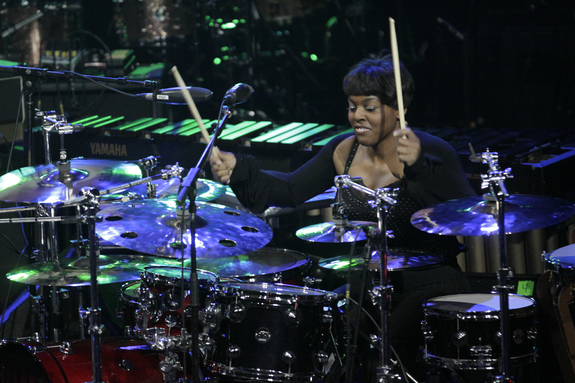 Cora Coleman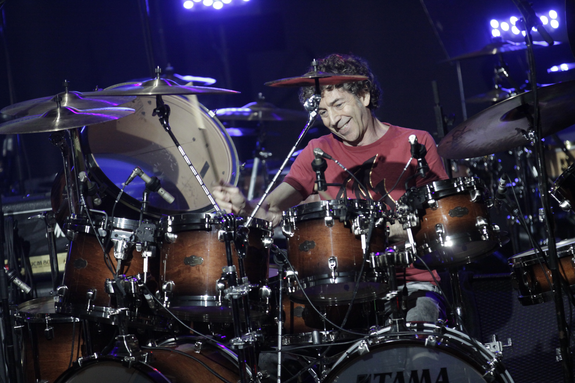 Simon Phillips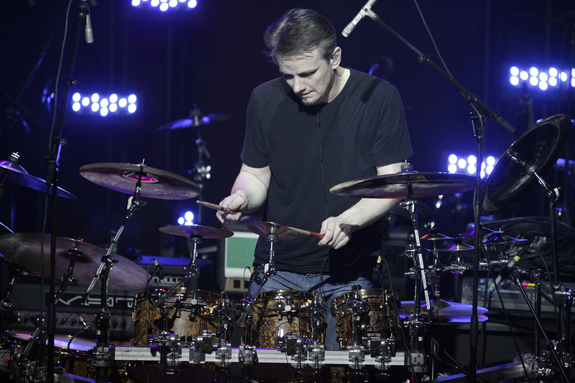 Gavin Harrison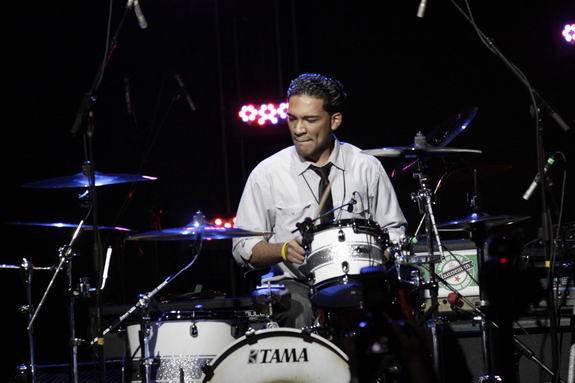 Luis Burgos Jr., Brooklyn, NY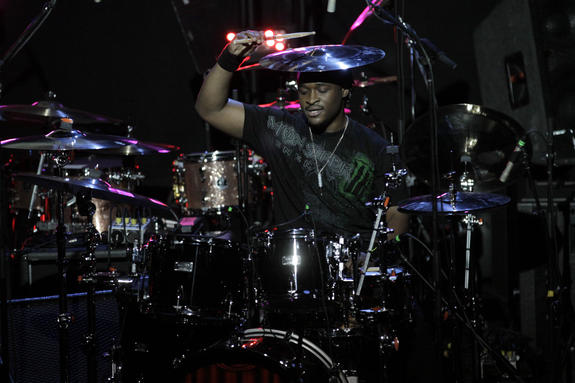 Anthony Burns, Bridgeport, MI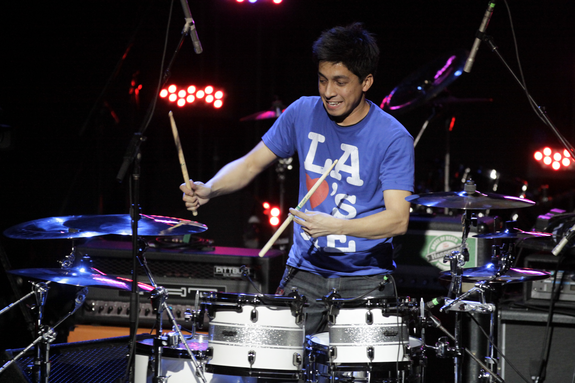 Winner: Isaias Gil, Houston, TX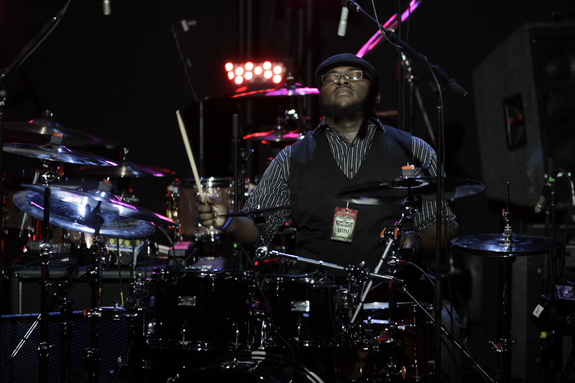 Clyde Frazier, Orangeburg, SC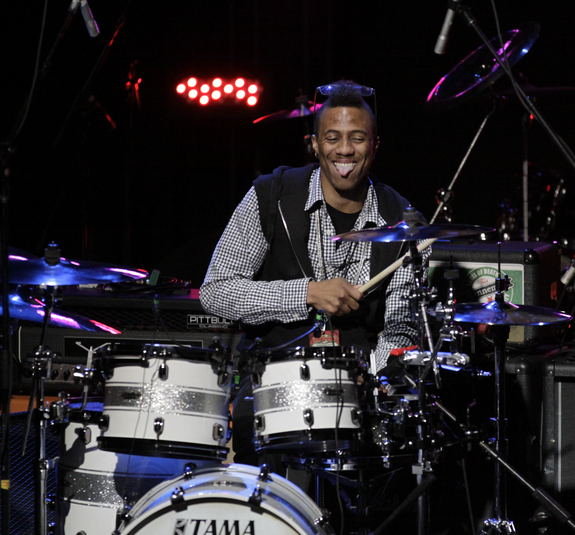 D-Mile, Los Angeles, CA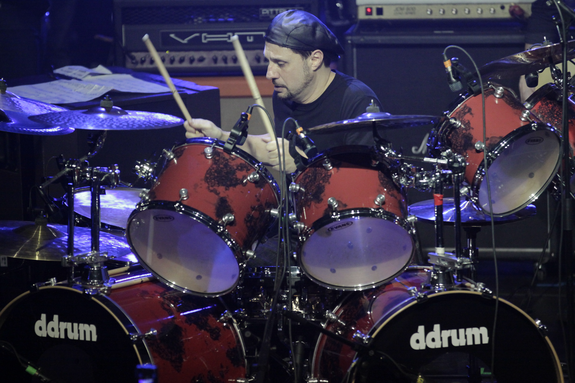 Dave Lombardo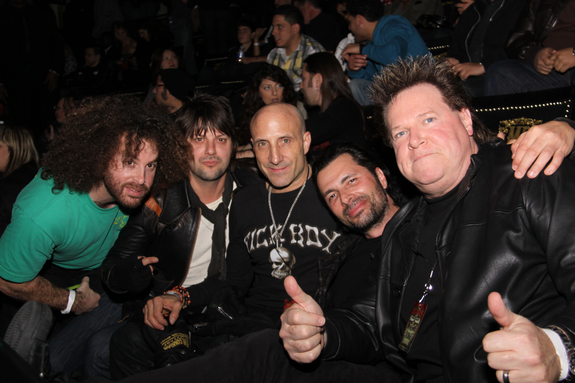 Elitch, Sutter, Aronoff, Tempesta & Latham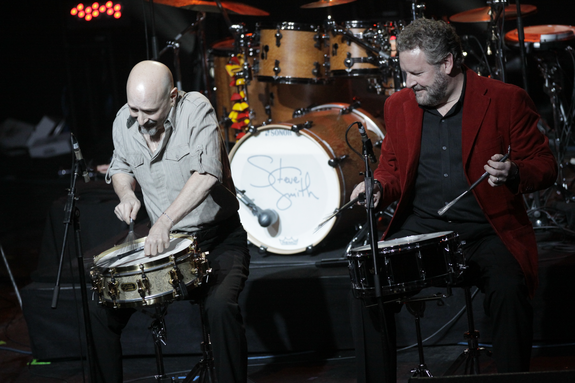 Our favorite moment: Steve Smith & Jeff Hamilton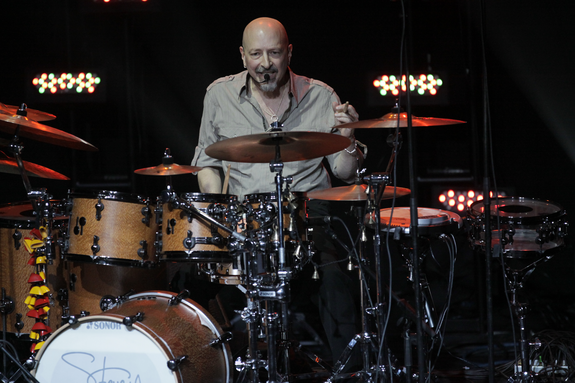 Steve Smith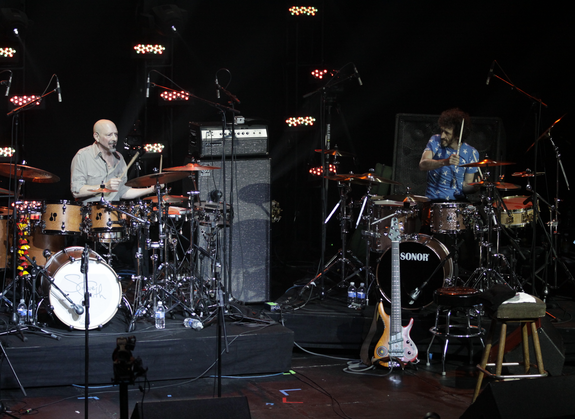 Smith & Jojo Mayer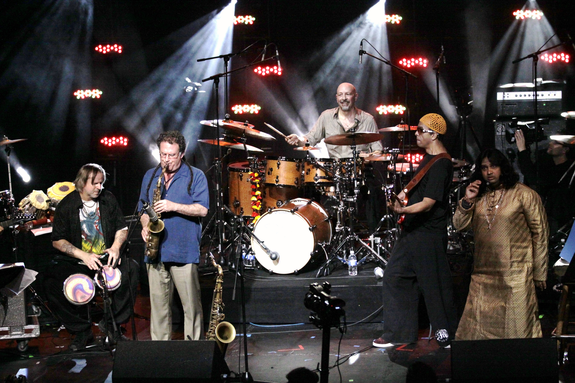 Smith & friends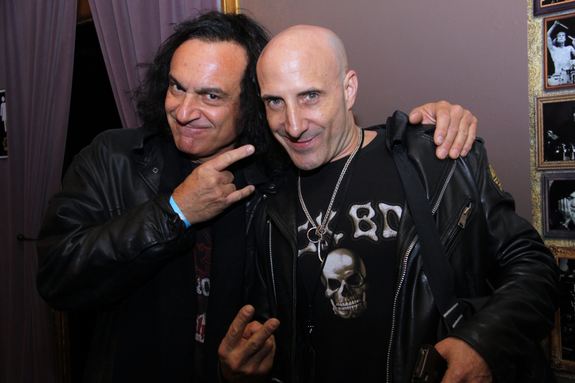 Appice & Aronoff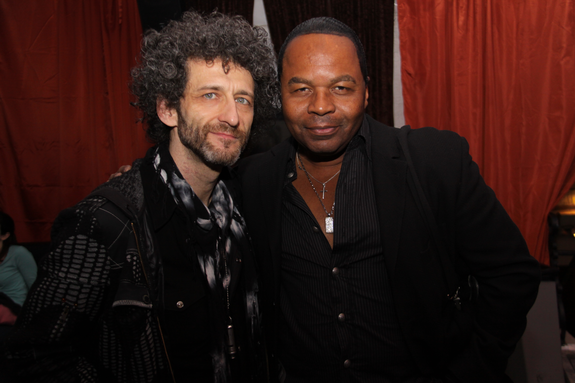 Mayer & Jonathan Moffett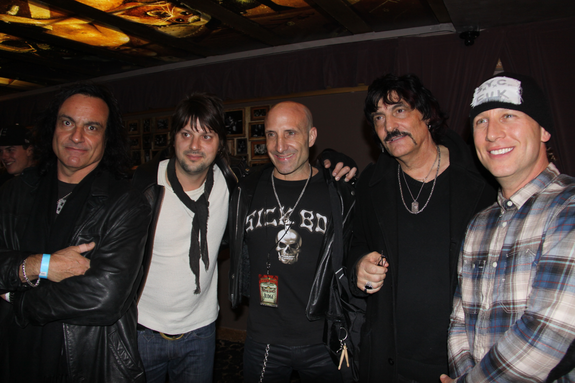 Appice, Sutter, Aronoff, Appice & the evening's host, Stephen Perkins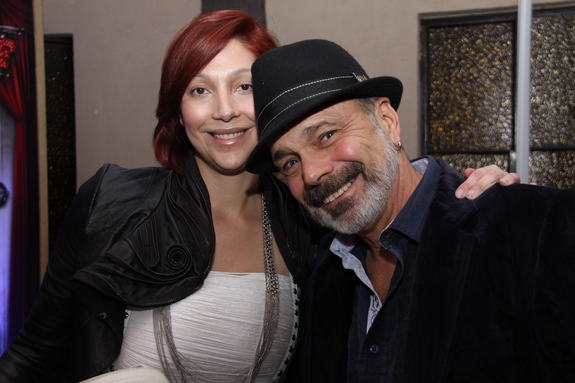 Danny Seraphine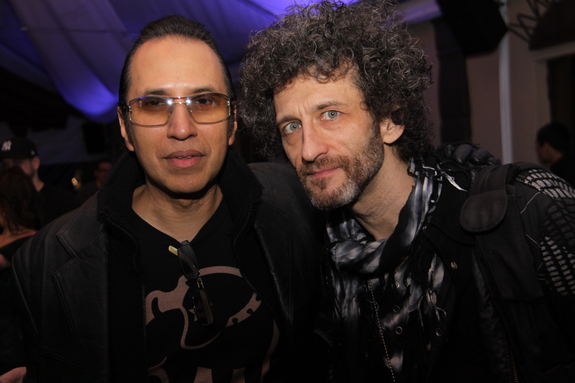 Joey Heredia & Mayer
Read our Q&A with Glenn Noyes.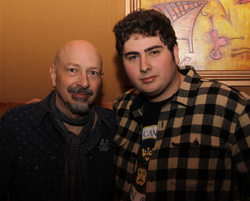 Alex "Drumparazzi" Kluft (pictured at right with Steve Smith) is a music lover, drum fanatic, and concert photographer based in Los Angeles. You may find more of Alex's photos here.


All photos © 2011 Alex Kluft Photography